Olivier Lassu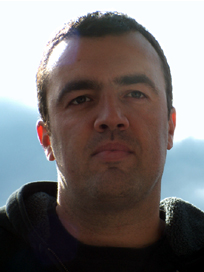 Olivier Lassu obtained a degree in Art History at Toulouse and a degree in Film Studies at the Sorbonne. He began his career as an assistant director on dramatic short and feature films before starting to write and direct documentaries.

For the past 15 years, he has made films in collaboration with Arte, France3 and France 5, and has done international co-productions with SBS in Australia, with Radio Canada and Télé-Québec in Canada, with S4C in Britain, and with NHK in Japan. His films explore topics such as violence, conflict, cultural identity, discovery, and the arts. He is attracted to themes that incite his curiosity about other people and other places. His films have been broadcast in thirty countries and have garnered awards in many festivals in France and internationally. His work is recognized for its poetic sensitivity, as well as for the quality and beauty of the cinematography.

Olivier is presently developing a web documentary in collaboration with Phares & Balises Productions and Arte, entitled Habiter quelque part, to be shot all over the world. He is also starting production on another web documentary, Haïti, l'Urgence de Lire, based on the work done in that country by the humanitarian NGO Bibliothèques Sans-Frontières (Librarians Without Borders). The partner for this project, Editions Geo, will also publish a handsome book of Olivier's photographs.